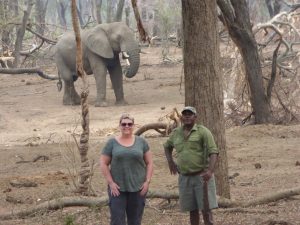 Holidays are great ways for seeing the world, crossing things off your bucket list and a great opportunity for some 'you-time'. But it's becoming increasingly popular these days for travellers to seek more from their holidays. Holiday makers are now wanting to combine their trip with some sort of volunteering where they might visit impoverished communities to build bridges, assist in an orphanage or help scientists with environmental projects. This "voluntourism" is booming as people want to donate their holiday time (or some of it) to digging wells or looking after endangered wildlife in order to 'give back' to the communities they are visiting. In short, they want to have a great holiday while doing something good.
Why should someone consider holidaying with a conscience?
Often when you're travelling it's hard to get a sense of connection with the people in the country you're visiting. On these trips, working with the locals on a small-scale projects such as building a bridge or renovating a school, can have a real and long-lasting benefit to a community. There's also the personal fulfilment that comes with volunteering and the sense of achievement once your efforts have come to an end.
Africa is one of those destinations where holidaying with a conscience is quite popular. You could participate in a traditional, very 'touristy' holiday where it's self-indulgent, staying in nice hotels, no bush walking, and viewing animals only from a large bus with 40 other people. Or…. You could undertake a small, more personal, volunteer holiday where you actively participate in things like manual work and projects, be involved in animal conservation with some tracking and bush walking, or perhaps being immersed in culturally sensitive situations such as ceremonies, schools, traditional events or celebrations. In my case, travelling to Africa and ticking things off my bucket list meant the latter (see Part 1 of this blog series).
But with h

undreds of projects on offer from many different holiday companies, how do you pick the right project and company?
Travellers need to take the time to research the options and ensure that the company offers "responsible" opportunities. The company should be transparent and open if you ask how much of your money actually goes to the program and how much is taken as profit by the organisation.
Once such company, and the one I travelled with, is Barefoot in Africa operated by Michael Jeh. Travelling with a small, private company such as Barefoot In Africa means that tours can be personalised and tailor made because of the intimate knowledge and personal relationships the operator has with the local African community.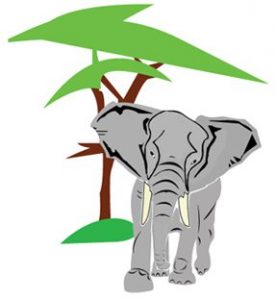 On my holiday, besides the drought relief assistance and the teaching (see Part 1), we also were able to complete a few other small projects. A high school teacher on my tour was able to show the rangers how to build some camp beds for them to take out when on anti-poaching missions. These beds enable rangers to sleep up off the ground at night, away from snakes and scorpions, and in much more comfort than sleeping on the hard ground. The beds were designed by his engineering students and were constructed from recycled or easily obtainable materials that can be dismantled and transported easily. Originally, they only intended to make a handful of beds that could be used on rotation as the rangers rotate shifts. But the rangers and the community were so impressed by the design and appreciative with the help from the high school teacher, that they ended up making one bed per ranger. The rangers even wrote their names, very proudly, on their beds!
Another project we were able to do while in Africa was the feeding of the wild animals. The drought isn't just affecting the villagers. It's also affecting the food sources of animals such as the elephants and the buffalos, which then has a knock on effect to the environment and wider community. By providing feed stations on the reserve, we were able to help minimise this impact on the area. The feed for these animals was made possible by an individual student at my school who saved up all his pocket money and asked me to take it to Africa for the animals. One very special little boy who wanted to make a difference!
Here are a few other projects travellers have been able to complete while on holiday with Barefoot In Africa:
♦ Table tops on school desks
♦ Toilet facilities at a school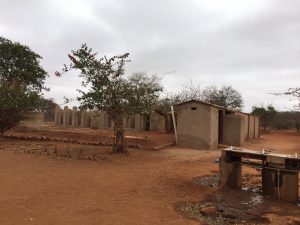 ♦ Provide the game scouts/rangers with radios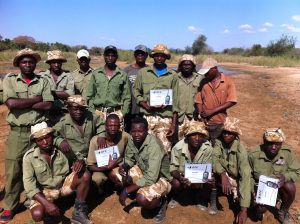 ♦ Provide medicine to the children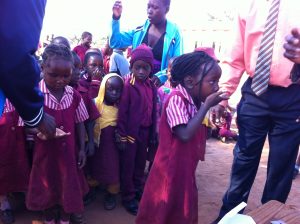 So tell me…. Have you ever holidayed with a conscience? Where did you go? What projects did you complete? Which company did you use? Or maybe there is somewhere you want to go and volunteer because it's on your bucket list? Tell me all about it in the comments below.
Don't forget to tune into Part 3 of this blog series where I talk about what to pack if you are undertaking a holiday with a conscience like mine to Africa.
Stay stylish, sistas!