Ok…. Admit it…. Hands up if you have ever spent decent money on some fancy beauty product, only to have it sit in the bathroom cupboard or drawer for ever and a day, or only used it for about 2 weeks and then forgotten about it, or even saved it up for a 'special occasion'? Perhaps you bought a cream that ended up being a little too oily or a shade of lipstick you only wore once. Yet, for some reason, you can't bring yourself to throw it out and now you have moved house twice and you still haven't unpacked it. Guilty!!!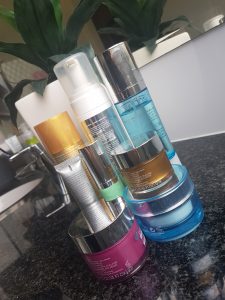 But do these beauty products that I have only used 'just once' actually have an expiry date?
What people don't realise is, that ALL beauty products have a 'best before' date. It's called the Period After Opening (PAO). Beauty products don't necessarily expire, but they do have a time limit after opening with which they should be used before they either lose their original colour, consistency, or some other ingredient in them stops working as effectively as it did.
It may even start to be hazardous to your health if you continue to use it past the suggested PAO time. Bacteria is very easily introduced into our products unintentionally and a product jar is a perfect breeding ground for bacteria. For example, if we remove face cream with our fingers from a jar each day, we have transferred any germs from our fingers into that jar. Over a period of 3 months, there has been around 90 opportunities for bacteria to transfer into the jar and to form into something harmful. Keeping to expiry dates and PAOs reduces this risk.
So what does a PAO look like, where can I find it, and how do I read it?
It looks like a little opened jar icon (see pics).  You will find it somewhere on the packaging of the beauty product you are using, usually towards the bottom. Inside it, it will have a number followed by the letter 'M'. The number means how many months after you open the product you should keep using it before it may become harmful to a person or no longer works as it originally was intended.
All beauty products should have them on it. If they don't, there's a couple of other things you can do to find this information.
You can always contact the company direct and source the information from them. They are generally very happy to help you out.
Another way to track the PAO if your product doesn't have one or you've had no luck with the company is to use the batch number and go online to websites such as Check Cosmetic or Check Fresh to access the information you need.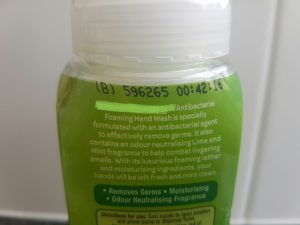 If you have any concerns about a product because it has changed in any way, or you just want to be aware in general about the PAO of beauty products, here's a general guide:
Mascara: 3-6 months
Eyeliners – Liquid, Gel: 3-6 months
Pencils – Eye, Lip: 24 months
Lipstick, Lip Gloss, Lip Balm: 12-18 months
Powders – Face, Blush, Bronzer, Eyeshadow: 24 months
Creams – Foundation, Concealer, Eyeshadow, Blush: 12-18 months
Liquids – Foundation, Concealer: 6-12 months
Eye Cream: 6 months
Face Cream: 12 months
Facial Serum: 12 months
Facial Cleansers: 6-12 months
Face Exfoliant/Scrub: 12 months
Face Mask: 12 months
Shampoo/Conditioner: 12 months
Body Creams: 12-18 months
Body Wash: 12-18 months
Sunscreen: 6-12 months
At this time of year when we are getting ready to say good bye to the year that was and welcome in a new year, it's a great opportunity for you to go through your cosmetics and give them a 'spring clean'. Hopefully this information will help you to let go of those products you have hiding under your sink for years and never use…. and give you room to buy new ones! 😉
Stay stylish, sistas!