There's a real thrill with starting a new year. The enchantment of endless possibilities. The belief that you are capable of anything. You are invigorated and your energy is fully charged and ready to go full steam ahead.
January is good for new starts. With the last year firmly behind you, you can resolve any ill feelings from the cards that were dealt to you in the past 12 months and look forward to the success and the promises of what is to come. I dare say, that you've even bantered around the idea of making a few New Year's resolutions in the weeks leading up to January.
New Year's Resolutions….. Does anyone really stick to them? I know I don't. I start off with all good intentions. For the first month or two I am all gung-ho and really good at sticking to them, but then reality sets in and life seems to get in the way. By mid-March my efforts seem to have fizzled out and then there's a great big bucket of regret and disappointment from the failure. Any major 'life changes' I made as my resolutions, such as going to the gym three times a week or losing weight, seems to have gone right out the window.
That's why I don't make New Year's resolutions. I haven't done for some years now. In fact, I actually HATE New Year's Resolutions. Instead, I make 'intentions'. Intentions are a really good way to positively kick off our new year in the right direction without the guilt of failure. They are smaller, much more attainable and are far less overwhelming. This is because intentions:
Can start at any time throughout the year. There is no pressure to start them in January
Are made incrementally in small phases. This way they become more possible and you don't get overwhelmed. You will be more likely to adopt it as a life habit if you do it slowly and have greater success with changing your life
Can change and alter as the year goes on. We all know that life is good at throwing us curve balls every now and then, and when that happens, your intentions may well need to change too. New Year's resolutions however, are not as flexible
In short, all they really are is just a list of things you would like to work towards in your life. Something to keep in the top draw of your desk where you can look at them if you need to, or forget about them until the end of the year when you can look back to see if you made any progress. If you have, fantastic. Well done. If you haven't, then don't beat yourself up about them. They were just a list of your thoughts on what you'd like to change in your life.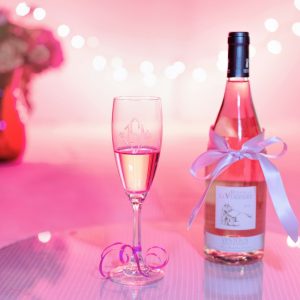 So what are my intentions for the coming year?
Oh my gosh! There are about a billion things I 'could' put on my list, but if I really think about what changes I need to make this new year, then I would narrow it down to these simple things (in no particular order):
Take more time to read books
Say 'no' more to people – I have a terrible habbit of saying 'yes' and helping everyone or being on many committees at once. I don't need to be helping everyone else ALL the time. I need to narrow my energies down to one or two people/organisations to help and then spend the rest of my time on my things and family (wearing myself out this past year has not been good for my health and this intention is more of a health decision than anything)
Make more genuine connections with people, both in person and in the digital world
Focus more on the blog – plan for success
Stay home a little more
Move more
Drink more water (& not other liquids)
Plan meals weekly so that I don't get 'caught out' and have to rely on take away food or not eating at all
Compliment people on things that ARE and NOT what they are wearing or what they look like. E.g. – "Wow! You are really talented at ……" Tell them things that set them apart from others and remind them that they are special and valued
That's probably a big enough list for now. I don't want to cloud my thoughts too much. I want to make my journey simple.
It really is about keeping your list realistic, manageable and achievable. Keep the things on your list within your reach and do your best to check them off as the year goes on. Most of all, remember… there might be a few pit stops and refreshments along the road, and perhaps you might need to take the odd detour to get there, but make a start. Just make a start. Embrace the uncertainty of the future, have faith, and above all, be kind to yourself.
Enjoy the ride!
So tell me…. What do you think might be on your intentions list this coming new year? Let me know in the comments below. I'd love to hear all about them. And… in 12 months time, we can come back and look at how we did.